Can anyone explain the end plate design on this PPIC Peugeot?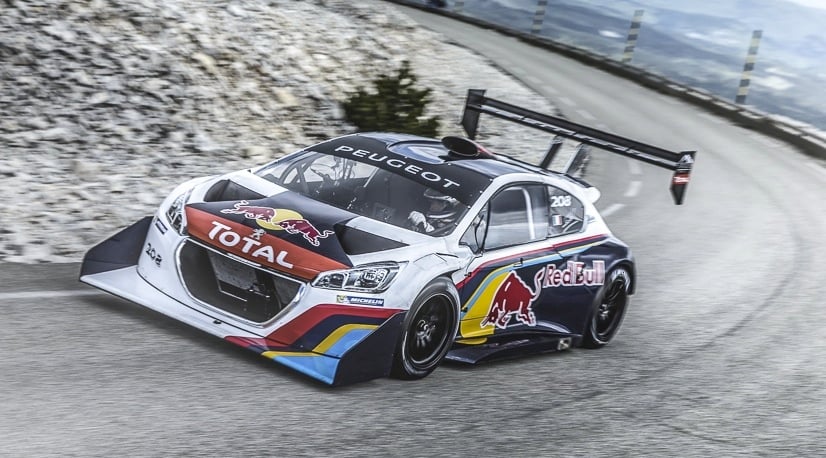 I get how end plates work. What I cant conceive is how having the end plate merge with the front fascia is efficient. ??
I also found a less extreme example:
Part of a series here:
http://www.ft86club.com/forums/showthread.php?t=101577
At least this one has some context including testing info where they claim a 15.8% increase in overall drag but a 60% decrease in lift (compared to the splitter and a diffuser alone).