Posting up more recent info in advance to the dreaded "big wiring project" update.
Tuning at
http://www.VEMS.us
in Colchester, VT... they also just hired someone (Nick) who tunes Subarus!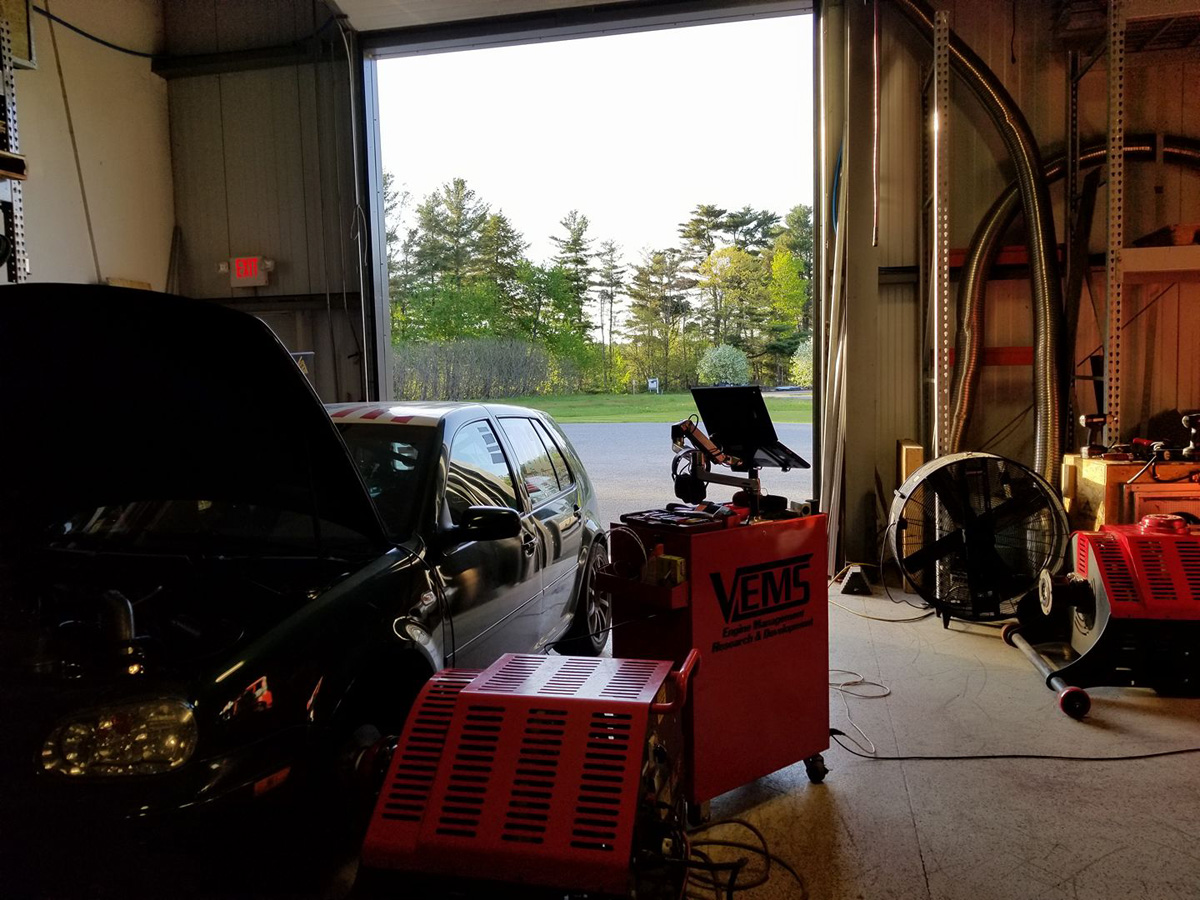 Results: 335.9 wHP and 318.8 wTQ.
My goal was to move the power band down in the RPMs to give me more low end TQ. Surprisingly, it gave me a lot more TQ and HP, lower TQ RPM, and less boost!
From Jason (VEMS):
"The peak torque from before is matched 500 RPM sooner, but still climbs. At 4500 RPM (peak torque) it's almost 100 ft-lb ore than last time.
Now at 16 PSI boost instead of 20 PSI and I did take a bit of timing out of the top end because it didn't affect torque, so power timing is better"
What does this say? More power at the low end, more TQ overall, and a great tuner that is paying attention to things to ensure a good and safe tune. And he is local!
(the little spike to 350 wHP is due to the RPM pickup on the dyno)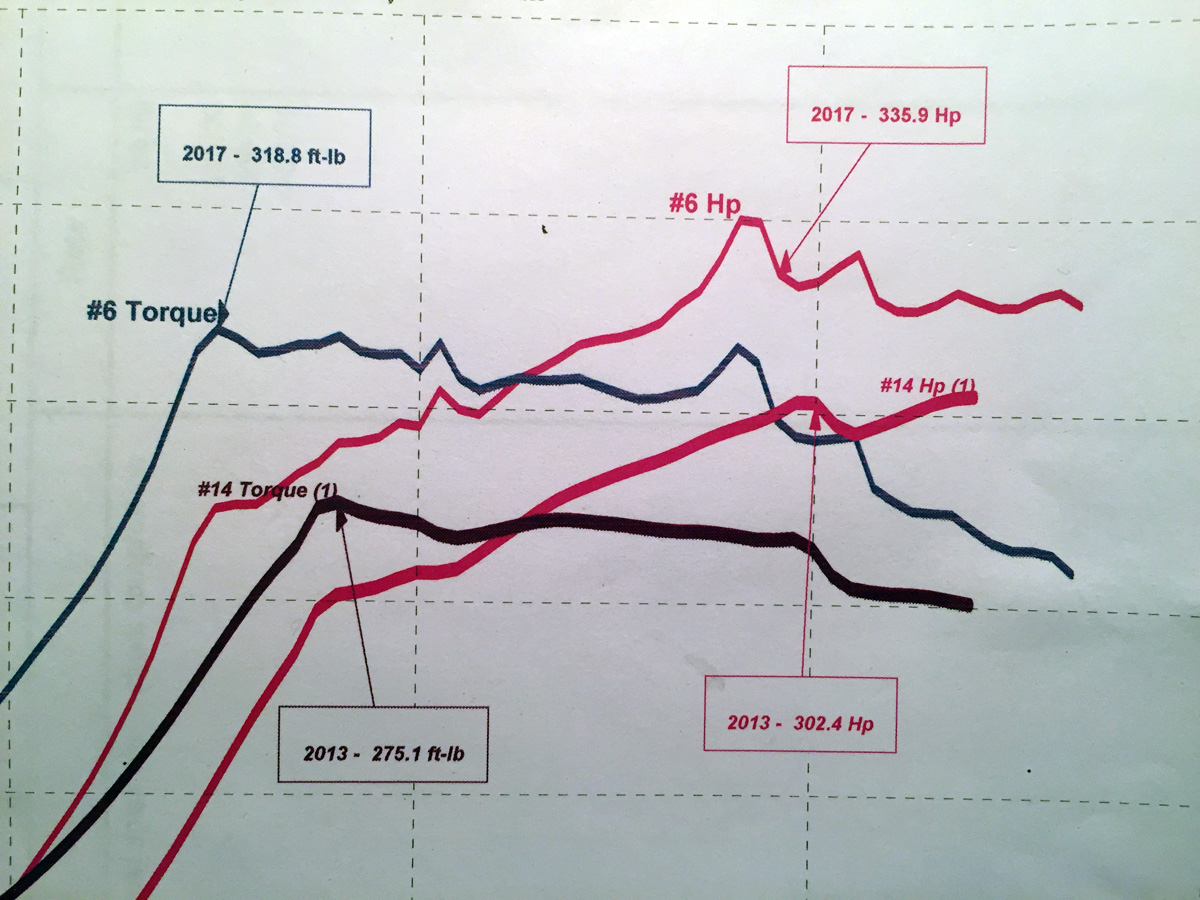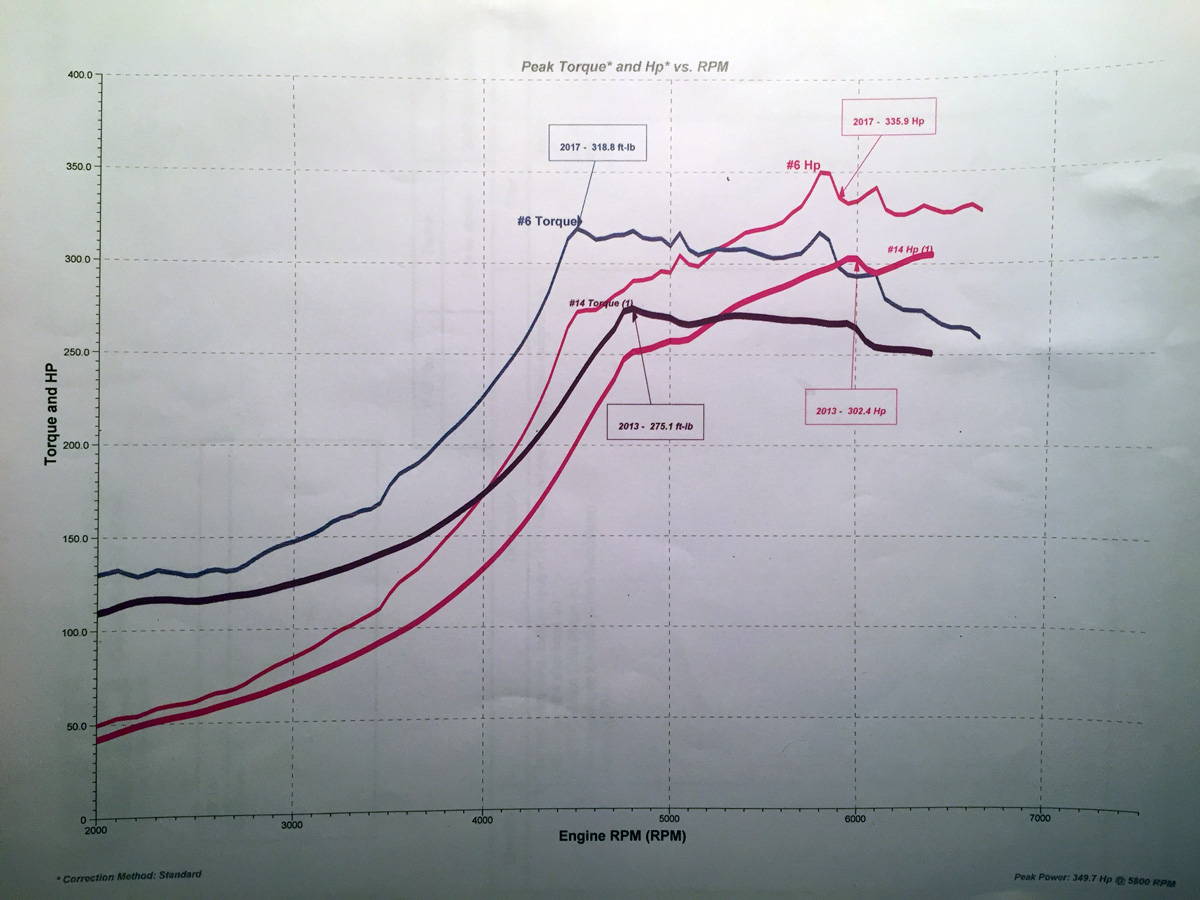 First event of the year is at the SLMP track in New York; had a great time in the Subaru WRX, but it rained all weekend.
First hillclimb of the year is the New England Hillclimb Association (NEHA) Mt. Ascutney hillclimb sponsored by the Sports Car Club of New Hampshire.
Had a great time and the weather was great.
Make sure you select 1080 HD for video quality.
Here is a side by side from Ascutney #1 in 2016 (top) and 2017 (bottom)
(Top) 2016 2:56.10 | 302.4 wHP and 275.1 wTQ
(Bottom) 2017 2:57.79 | 335.9 wHP and 318.8 wTQ
Runs seem pretty much the same. A little slower in 2017, but many factors can play into the time difference, so I would call them pretty much the same. I think Okemo (more of a power hill) will show the difference in TQ in HP much better than the bumpy Ascutney.