Not to be confused with Adams green mini, I also have a Mini that will be receiving a honda motor. The project started this summer and is moving along slowly. Some of you might remember it from burke several years ago...it did manage to make it through tech before I broke it.
While similar in concept to Adam's, I'll be taking a different route toward the same end goal.
It will be a front engined with a honda B16a1. It will converted to OBD1 to facilitate tuning on the ecu.
The car has been completely torn down.
The current cage has been modified make a safer cockpit, as well as add more rigidity to the car. The cage will tie into the front sub-frame. I custom front subframe will house the motor as well as be the basis of new front suspension. Front suspension will be modified honda civic items, including brakes. One goal is to convert over to the 4x100 bolt pattern from the typical 4x4" bolt pattern of the traditional mini.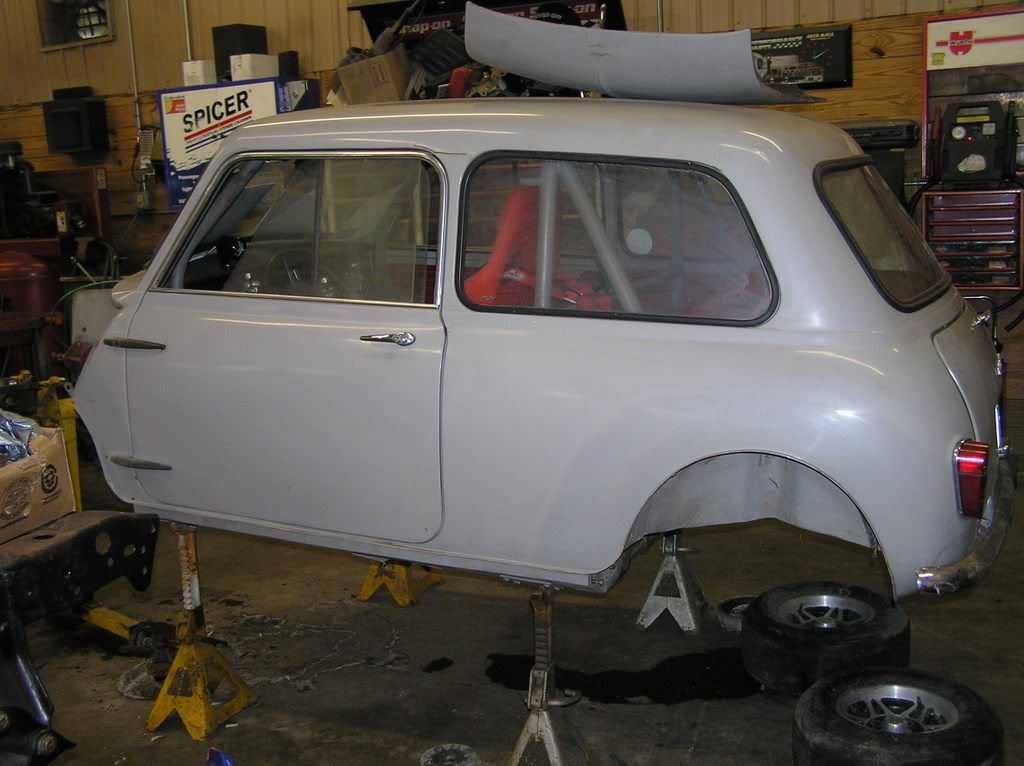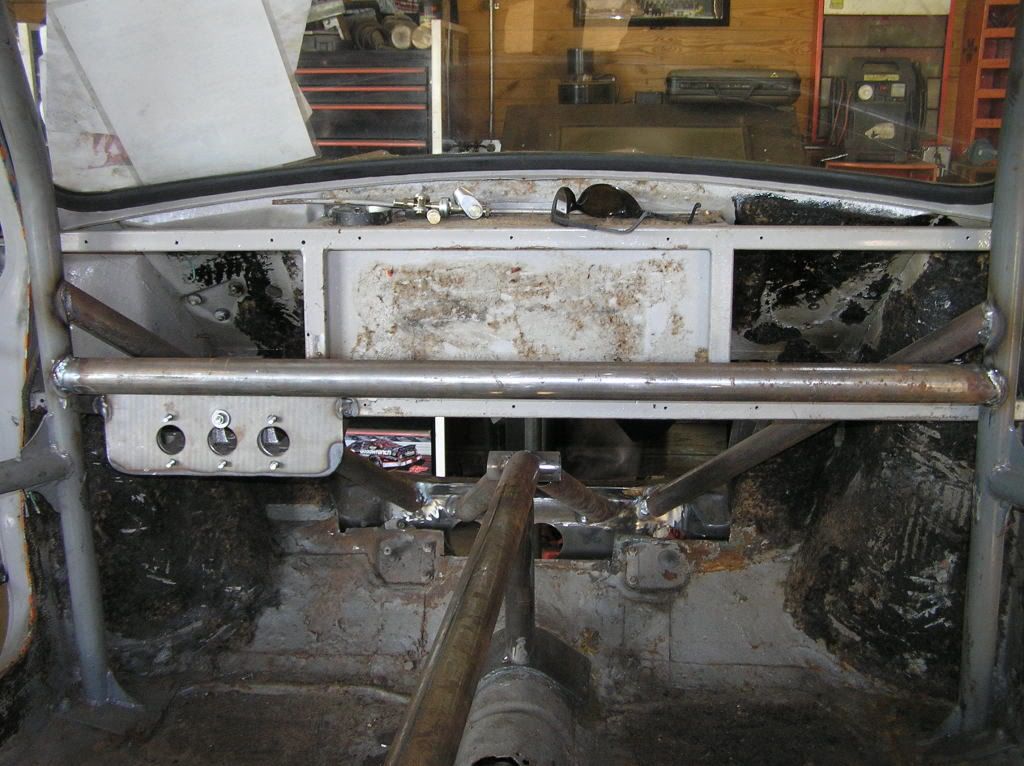 The last picture show some of the tubing just tacked in place. There is additional since the photo. I think it might be called a petty bar...but basically, there is a center bar going from the floor to a bar that goes longitudinally in the car. Then a small bar that continues to go up an attaches to the cross bar. With the intent of of another piece going from the cross bar to the cross bar at the roof.
By the way if anyone needs any a-series parts, please let me know. I have a weber 45dcoe, and new 73.5mm pistons, rods etc.