2000 2.5RS coupe. Just under 150,000 miles. Currently running, but not in good health. Likely needs a new short block. Intermittent loud noise. Random oil consumption. Bottom line the motor needs to pulled. Figure $1500 in expense if you plan replace the short block with a used unit.
Body does not have any of the normal rust of a car from this area. I bought it in Connecticut last summer, and it was believed to be a NJ car originally.
While the lack of rust is notable, the body is not perfect. It is obvious to me that it had a driver side nose hit at some point in it's life. It appears the driver side rocker was replaced. Drivers side fender, doesn't line up perfectly, and front bumper is damaged. Looks like it was on a frame straighten as there is a tear under the car, where they used a hook rather than a pinch clamp. I've driven it about 15,000 miles. No odd tire wear, and tracks straight.
Passenger side mirror has a piece missing, functions normally.
Stock interior. Only modifications is a JVC double din unit with bluetooth. Also added a USB socket in the upper dash pocket for charging USB items.
It's obvious the previous owner was a stereo guy. There are holes in the rear deck for tweeters, and it had a clifford alarm that is no longer present. No keyless.
Struts will likely need to be replaced in by summer. I do have a set of tein coilovers in need of a rebuild I'd throw in as gift. I won't have a use for them.
Black wrx rims with not very good summer tires, and poorly painted gold 6 spoke rs rims with decent winter tires.
Good swap candidate, but will not be a show car. Could be solid transportation with the work done to the engine.
i will leave for sale for $3500 for the next week. I'll then suck it up and pay to put a replacement shortblock in then ask $5k for it. I'm just try to avoid the hassle.
I'm buying a 2015 wrx, so I'm basically looking to sell this off to generate a bigger down payment.
Despite it's warts it is a decent car. Can be viewed either in Colchester VT or Waitsfield VT.
Now that it is the first day above freezing in 40+ days I'll get the car to the car wash to take some good pictures.
No dibs or any of that non sense, show up with cash and you can have the car/Title. I will not leave my license plate on the car for you drive it home.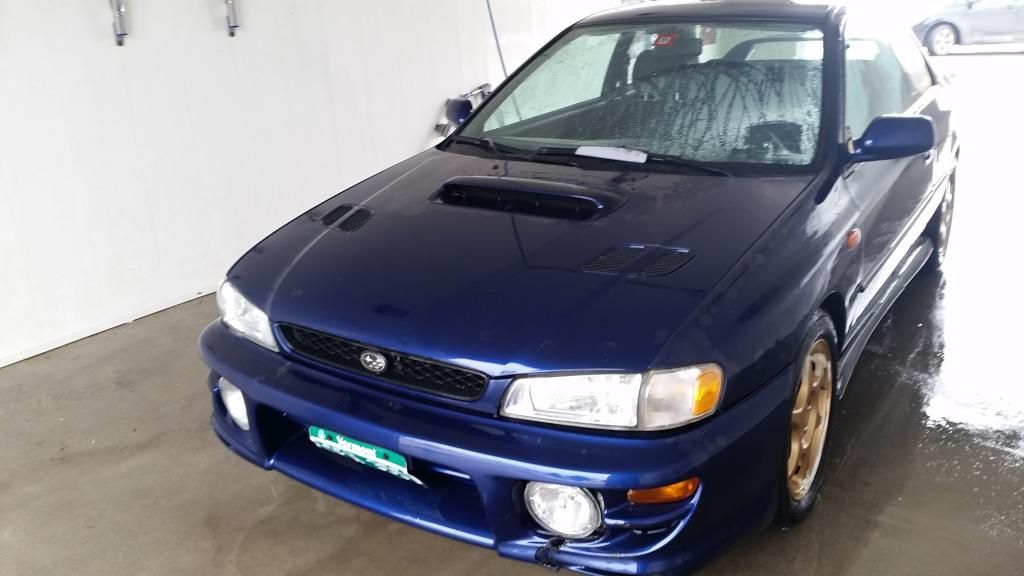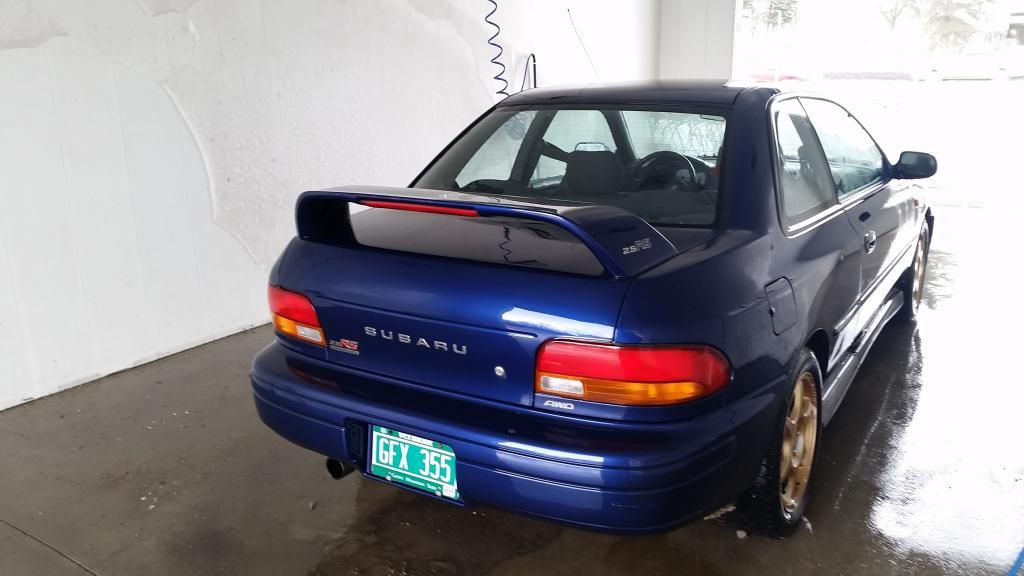 more pictures at the link below
http://s270.photobucket.com/user/sachil ... RS%20coupe